Headquartered in Charlotte, North Carolina,
1.800MD manages one of the largest networks of telemedicine physicians in the nation.
1.800MD's national network of board certified, licensed Internal Medicine and Emergency Room physicians diagnose illnesses, recommend treatment and prescribe medications for its members over the telephone or through secure bi-directional video and email.
All physicians are independent providers and are fully credentialed. The credentialing process is performed by a national third party credentialing agency in accordance with the National Committee for Quality Assurance (NCQA) and the Utilization Review Accreditation Committee (URAC) guideline. Credentialing includes a thorough review of medical licensure, training, education, work and malpractice history.
1.800MD provides fast and convenient access to quality medical care 24 hours a day, 7 days a week, 365 day a year throughout the United States.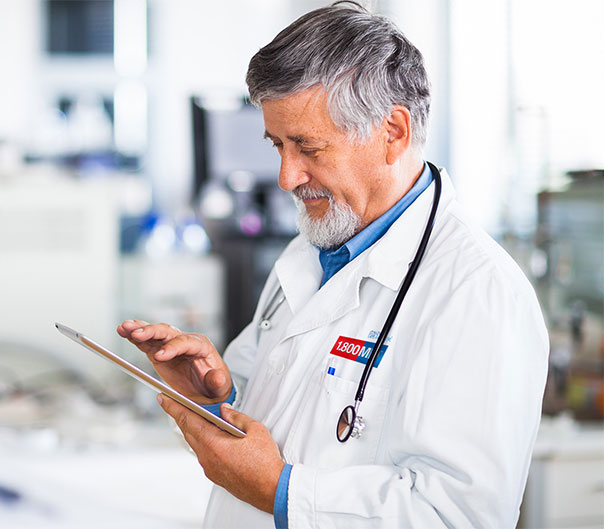 1.800MD is an easily accessible and inexpensive alternative to non-emergent Emergency Room visits, Urgent Care Clinic visits or the inconvenience of traveling to a scheduled appointment with your Primary Care Physician (PCP), during and after normal business hours, from home, office or during travels.
1.800MD PROVIDES MEDICAL DIAGNOSIS AND TREATMENT FOR COMMON AILMENTS SUCH AS:
Allergies

Arthritic Pain

Cold & Flu

Tonsilitis

Laryngitis

Pharyngitis
Skin Infections

Gastroenteritis

Ear Infection

Pink Eye

Insect Bites

Minor Burns
Respiratory Infections

Sinusitis

Sprains and Strains

Urinary tract Infection

Consulting for International and Domestic Travel

AND MUCH MORE!